It's the first month of Xbox Game Pass on PC and even though it hasn't been long, Microsoft is already providing games for the service. Console gamers need not worry as even more game are being added there as well.
Here are the games coming to the service: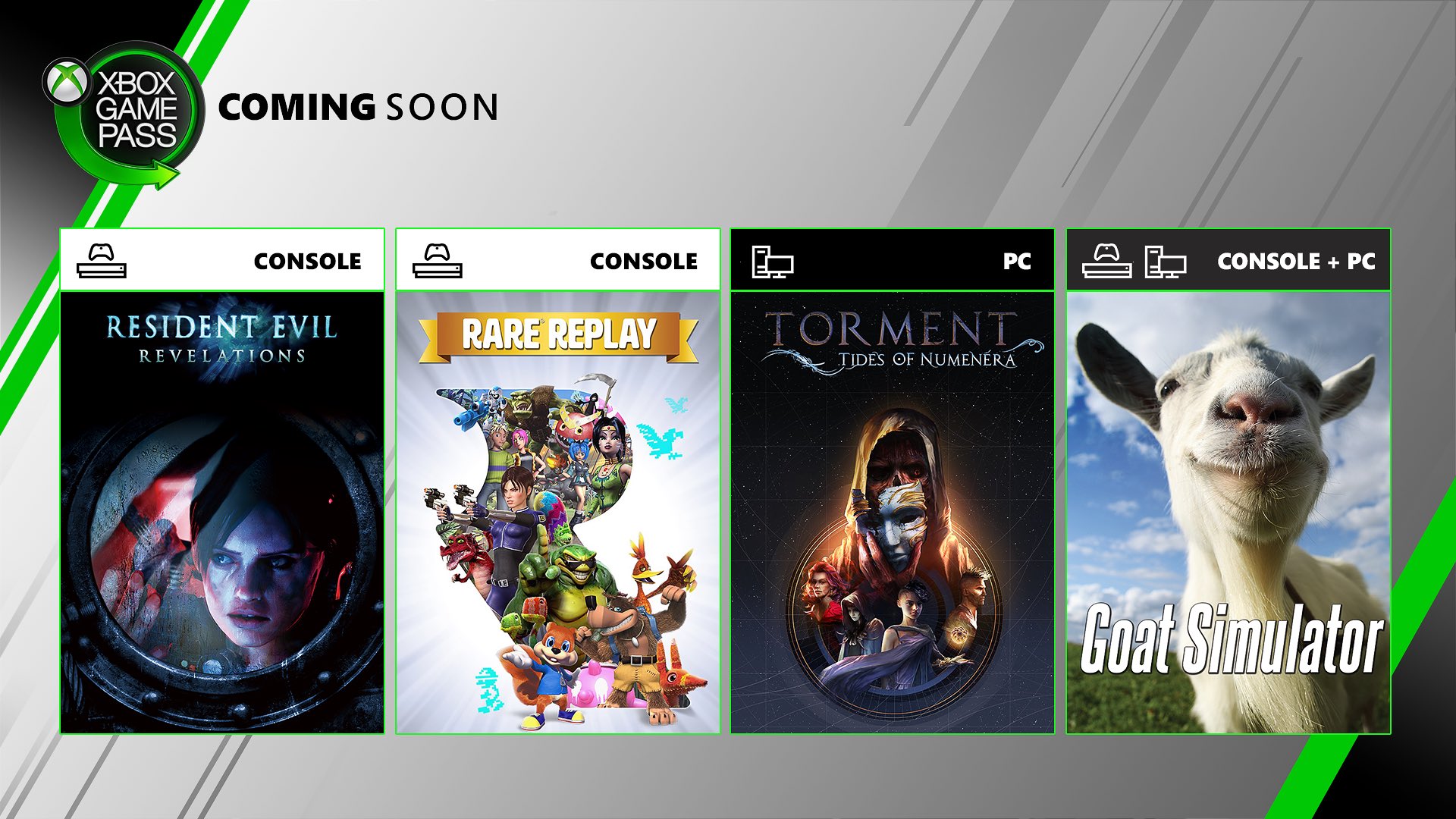 As you can see, things look a bit different. Xbox Game Pass holders on PC will get to enjoy Torment Tides of Numenera as well as Goat Simulator that also releases on console. Resident Evil Revelations is also getting its spotlight, a rather acclaimed offshoot of the Resident Evil franchise. Rare Replay is a great addition since they effectively added 30 new games on the service since it's a compilation of classic Rare titles such as Viva Pinata and Banjo-Kazooie.
Resident Evil Revelations and Rare Replay will release on the 20th of June (today) with Goat Simulator and Torment: Tides of Numenera heading to the service on the 27th of June.
It's great that Microsoft is focusing on Xbox Game Pass on PC so quickly with a PC gaming staple heading to the service. This is merely the beginning, so take these games as appetisers for the near future.