Hello my children, I missed you. We had a heroic Wookiee step up to the plate last week in my stead since I was stuck for an entire weekend without electricity. You can imagine the gaming withdrawals I had during that time, but I finally understood what it was like to be Amish. It's immensely boring if you were wondering. During my absence, the calendar switched over to September and we're finally in the springtime. You can't really tell since it's so cold, but the heat is coming. Before I become your dad and keep talking about the weather, let's jump into the week, shall we?
Weekly wrap up!
As mentioned, September is here and while I was a bit late to the party, I still managed to provide you with my flawless predictions and the games coming out this month. Yes, I know I got Gears 5 wrong, but that was just to psyche you out. For reviews this week, Dawid played and loved the aforementioned Gears 5 and I played and went "ugh" in Man of Medan.
We also had a super fun Burning Question this week where I asked you what was the dumbest game you ever paid full price for. Charlie did an excellent list covering games that changed their direction and had it work out in the end.
Comment of the week!
Our comment of the week comes from Stoompot on my Man of Medan review. By the way Stoompot, I saw your other comments and keep making more, I always get a laugh out of them. But this one made me chuckle quite hard:
Mistress of Marmite sounds like my first girlfriend, but that's an excellent title for a game. Americans won't know what to do with it while us and the Australians can sit and laugh at the fact that they don't know the sticky, salty black tar we were forced to eat on our toast as kids.
The winner!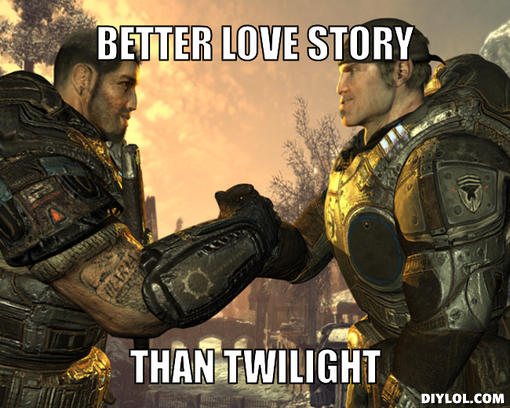 It was time to rev it up this week and we have a copy of the wonderfully reviewed Gears 5 to give away. There could only be one COG standing and that is none other than:
Christoff Meyer
Congratulations to Christoff for winning this fantastic prize! We'll be in contact with you soon to get your prize to you. VREEM VREEM, BIG BUDDY.
Thanks to Xbox One South Africa for sponsoring this week's prize!
What's happening this weekend?
If you're ever wondering what the SA Gamer crew does on weekends, wonder no more! Here's a little breakdown of how we'll be spending our weekends:
Dawid: I have rugby, F1 and review games keeping me busy this weekend. We've reached that crazy time of the year where review games dictate what we play and our personal games get thrown by the wayside. I am, however, really excited for our F1 2018 session with the Xbox Playdates ZA guys tonight. There is no other genre that feeds my soul like a solid racing game. [He's right, we will be consumed by reviews until the end of the year. You may think it's all fun and games, but boy, sleeping patterns suffer more than they usually do. I'm already a zombie and the true silly season hasn't even started yet.]
Garth: Apparently my name is MMORPG now and as a result I attract them to me, like a bucket of chum thrown into the sea. I am now playing four MMOs at once. Someone please send help, or snacks. [This man has been grinding more than a construction worker on cocaine. I think his dreams are filled with shouting at the DPS and trying to get 15 bird bums to the nearest innkeep. Godspeed, you madman.]
Charlie: I'll be trying out the Ghost Recon Breakpoint Beta this weekend and will provide some feedback for those who didn't get to give it a bash. Other than that, we have some cooler, wet weather at the moment, so hopefully that's a good excuse to stay indoors and eat pancakes! [I don't need the cold to stay indoors. I AM the indoors. And very lonely.]
Marko: Like I said at the start, I was without electricity for four whole days. This week has been absolutely bonkers thanks to that since I've had to catch up with so much stuff I missed because I am basically a slave to my technological overlords. But most of it is handled and I can finally get to my true love of gaming. I'm once again spoiled for choice, so I'll see where the wind takes me, but there are some spicy Game Pass games I want to check out.
And there we go, the first Free Games Vrydag of September is finished! Stay tuned to our future competitions as all these new releases will make for some delicious prizes. See you all next week again and be good people!