We've all seen the crazy creations coming out of the early access version of Media Molecule's Dreams, but the game's worldwide release date has eluded us since, well, the PS4 was launched. It was rumoured to be coming out in 2019, but there's not a whole lot of year left for that dream to still happen, but an oopsie from a UK retailer might have clued us in on when the game will finally release.
Shopto, a big UK retailer, made the following tweet that they very quickly deleted once people caught on: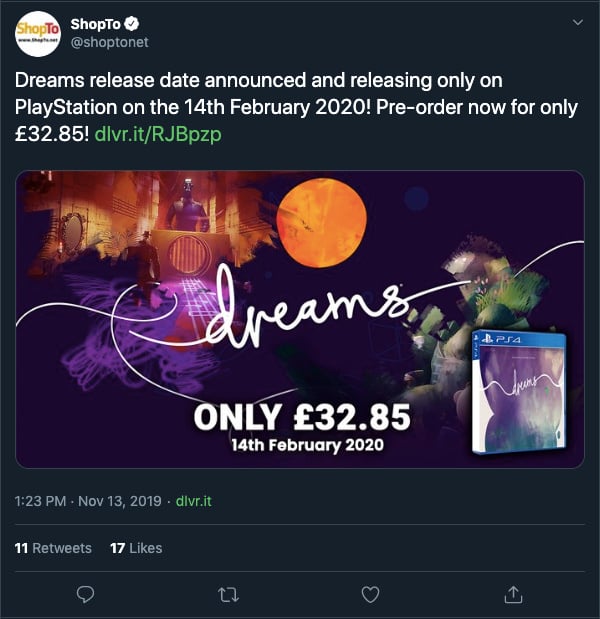 As far as we know, no release date was announced and this 14th of February 2020 date is definitely the first solid planned release date we've seen for the game. If it's true, we will probably see an official announcement very soon given how close that release date is. Someone at Shopto has some explaining to do, that's for sure.